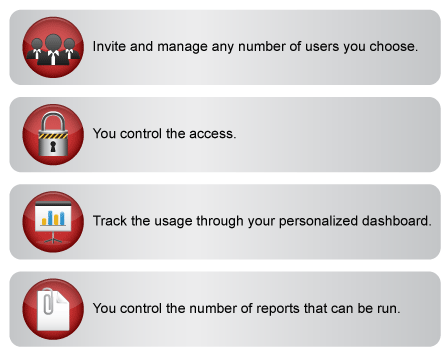 This is perfect for Agencies, Broker/Dealers, and Banks.
Invite and manage any number of users you choose. You control the access and track the usage through your personalized dashboard. You also control the number of reports that can be run. Group credit packages are available by calling Paul Seidel at (800) 733-0054 ext. 6146.
For more details, please visit Contact Us.